Lucienne Day was born on January 5th 1917. On would have been her 100th birthday, we are launching a programme of celebrations taking place at venues right across the country all through her centenary year.

Our Lucienne Day Centenary webpage launches on our website today, with all confirmed exhibition and event listings, shopping information and our pick of the #LucienneDay100 social media posts.
www.robinandluciennedayfoundation.org/LD100
A selection of the exhibitions and events launching early in the year is included below. Much more to come in our Spring Newsletter.

www.robinandluciennedayfoundation.org/LD100



Lucienne Day 100 Designs poster

Our Lucienne Day 100 Designs poster launches today at selected outlets nationwide.
Designed by Studio Fernando Gutiérrez especially for the centenary, it celebrates Lucienne Day's six-decade design career and showcases a wealth of images from our newly-developed Lucienne Day digital archive, many of which have never before been published. The poster may be purchased online from London design retailer twentytwentyone.


Lucienne Day Textiles in Pallant Restaurant

Pallant House Gallery, Chichester
January 5th – June 11th
In their last years Lucienne and Robin Day made their home in Chichester. Pallant House Gallery holds one of the country's finest collections of 20th century British art and its restaurant, furnished with Robin Day's chairs, is hosting a display of Lucienne Day textiles.


Lucienne Day's '100th birthday' tea

Pallant Restaurant, Chichester
Thursday January 5th, 3pm
Ticket-holders only
A celebratory afternoon tea party organised by local designer Alys Bryan will be held at Pallant House Gallery. Paula Day will talk about her mother's life and work, and the programme of events taking place nationwide in her centenary year. Guests will receive as a memento a limited-edition cotton napkin featuring a rare Lucienne Day print.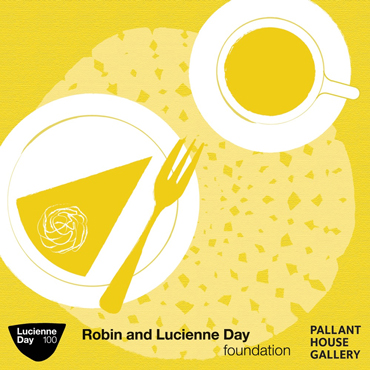 Lucienne Day at Persephone Books

Persephone Books, London
January 5th onwards
A display of Persephone Books publications with Lucienne Day textile design endpapers. Lucienne Day agreed to the use of her designs on these high-quality reprints of titles by mid-twentieth century women writers.


The Legacy of Lucienne and Robin Day: a Partnership Perspective
The John Lewis Heritage Centre, Cookham
January 3rd – March 25th
This exhibition reveals the lasting influence of Lucienne and Robin Day in their twenty-five years as joint Design Consultants to the John Lewis Partnership. Their coherent and consistent style, reflecting the enterprising and enlightened ideas behind the co-owned business, can still be identified in the stores today. The Heritage Centre holds an archive of documents and images which chart this relationship, as well as a unique collection of Lucienne Day's own original textiles artwork.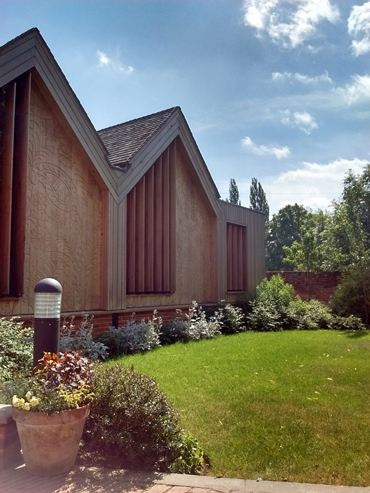 www.johnlewispartnership.co.uk


New Lucienne Day Textiles

We have been working with our licensee Classic Textiles on new productions of Lucienne Day's designs Lapis (1953) and Silver Birch (1958). The authentic new prints have been carefully colour-matched to original 1950s textiles held at Whitworth Art Gallery, Manchester, and to Lucienne Day's own artwork for Silver Birch, held at the John Lewis Heritage Centre, Cookham.
The two designs will launch exclusively at John Lewis, as part of a range of Lucienne Day at Classic Textiles furnishing fabrics and exclusive new cushions available at selected branches from early in 2017.


Lucienne Day: Living Design
The Gallery, Arts University Bournemouth
January 12th – March 22nd
This exhibition tells the story of Lucienne Day's design career, unfolding in a sequence of photographs drawn from the archives of the Robin and Lucienne Day Foundation. This is complemented by a vibrant display of original silk mosaics and an impressive array of current or recent productions of Lucienne Day's designs for curtains, dress fabrics and tea towels, demonstrating the continuing vitality of her design legacy. In a lifetime of dedicated design practice, Lucienne Day created a body of work which is steadily coming back into commercial production to excite and inspire a new generation.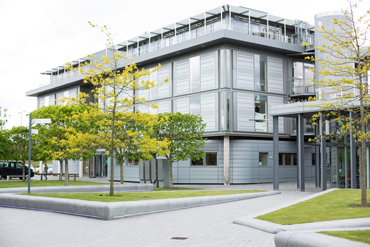 Lucienne Day: Living Design - Panel Discussion

The Gallery, Arts University Bournemouth
Thursday January 12th, 5.15 – 6.15pm
To mark the opening of the exhibition Lucienne Day: Living Design, a panel chaired by exhibition curator Professor Emma Hunt will discuss the life and work of Lucienne Day. Panel members will include Professor Sir Christopher Frayling, Dr Paula Day and Dr Jennifer Harris.
Booking: www.store.aub.ac.uk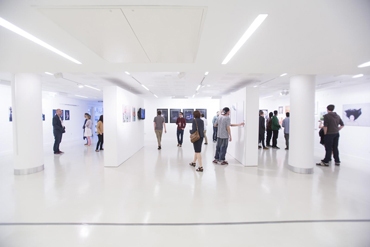 Lucienne Day: Living Design – for schools and colleges

Arts University Bournemouth
Thursday February 9th, 10 – 3pm
Thursday March 9th, 10 – 3pm
After an introduction and visit to the exhibition, participants will be invited to make decorative artwork inspired by the colours and repeats of Lucienne Day's designs using a variety of papers and graphic materials.
Thursday March 16th, 12.30 – 3.15pm
A talk and film screening for schools and college students.
Booking: schools@aub.ac.uk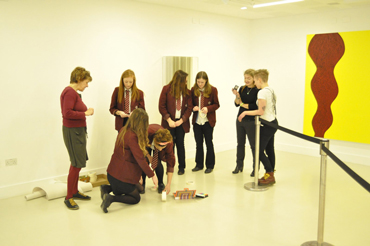 Contemporary Days: The Designs of Lucienne and Robin Day

Northwest Lecture Theatre, Arts University Bournemouth
Thursday March 16th
Film Screening, 5 – 6.15pm
Drinks Reception, 6.15 – 7.15pm
This moving and informative full-length documentary made in 2010 by US nonprofit foundation Design Onscreen includes archival photos and interviews with family, friends and design experts. View film clip on our website www.robinandluciennedayfoundation.org
Booking: www.store.aub.ac.uk


Robin Day studio at Design Museum

Elements of Robin Day's studio on loan from the Foundation have been installed in the Sackler Library in the new Design Museum. Items on display include his drawing table, drawing implements, set-squares and small models, together with part of Robin and Lucienne Day's art and design books collection.
The Design Museum re-opened to the public at its new site, the former Commonwealth Institute in Kensington High Street, on November 24th.


Robin Day carpets at Midlands Modern
Some of Robin Day's 1961/62 carpet designs for Woodward Grosvenor, now held in the Brinton's Carpets archive, are on show at Midlands Modern, Parkside Gallery, Birmingham till January 14th 2017.
The exhibition showcases products manufactured by Midlands based companies working with significant designers from 1930 to 1980.


Poly Chairs in white / chrome
Robin Day's Polypropylene side chair and armchair with white shell and chrome frame are now available to pre-order from John Lewis.
White was one of the 'second generation' of Polypropylene Chair colours launched by British furniture company Hille in the late 1960s.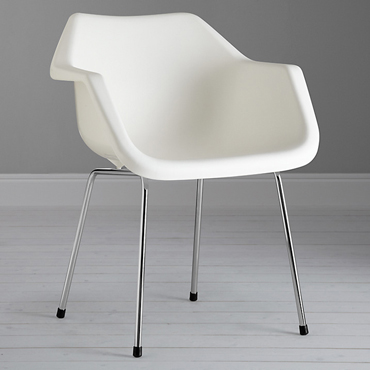 www.johnlewis.com/polypropylene-side-chair
www.johnlewis.com/polypropylene-armchair


100 Midcentury Chairs

This new Pavilion Books publication by Lucy Ryder Richardson, co-founder of Midcentury Modern Shows, features her personal selection of international 20th century chair designs. Robin Day is represented by his Hillestak, 675 Chair and Reclining Chair.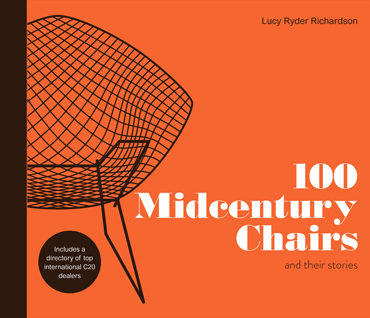 Social Media

We are now posting @robinlucienneday on Instagram and @robin_lucienne on Twitter.